Dedicated to helping
kids and
families find and follow Jesus!
At Harvest, your kids won't have a chance to be bored! We create an atmosphere for your child to engage in friendships and learn about Jesus.
We have high-energy, age appropriate spaces packed with songs, games and creative teaching for infants through 5th grade.
With illustrative Bible-based lessons, awesome activities and impactful small groups, your child will love coming to church.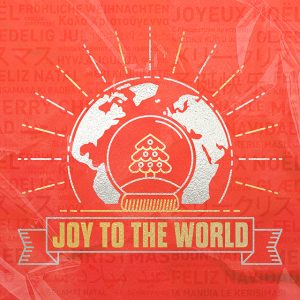 What will my child learn?
What are your go-to Christmas traditions? It's amazing how different all of our Christmas celebrations can be, especially when you take into account how Christmas is celebrated all over the world. This month, we'll be reminded what a universal gift Jesus is, and how
Jesus brought good news, joy,
and
peace
on that very first Christmas
so that the whole world could know God!
Our friends kinder and under are invited to join us in the Harvest Kids building during the 10:45 hour. 1st-5th graders start off in the main worship service and are dismissed to Children's Church just before the sermon starts.
Have you noticed that we spend more time stressing about the holidays than actually enjoying them? Give yourself permission to think outside the box about how you want to celebrate Christmas with your family this year. Go ahead and pass on making a gingerbread house or putting up a tree and try some of the ideas in
THIS BLOG
to focus on making memories together!
Christmas is a wonderful time to celebrate with family and loved ones. Often, we celebrate with similar traditions year after year, but what if this could be the time when you start something brand new that you can remember forever? There are no shortage of new and creative Christmas traditions that you could try. What can you think up that helps your family focus on Jesus?
WE'RE HERE FOR YOU
Stay connected with what's going on at Harvest Kids by following us on Facebook and signing up for our newsletter below. Once per month, we send an overview of what your kids will be learning, and how you can support them in that. We also send out any important news and announcements for the month. We love you and your children and are praying for your homes to be filled with hope, joy, and the love of Jesus in your lives.
HOW CAN WE SERVE YOU?
We know how important it is for parents and caregivers to be well-equipped and well-supported so you can help your kids encounter Jesus and become his disciples. That's what it's all about. If you are interested in learning more about Harvest Kids or have a question about how we can support and care for you, someone from our Kids Team would love to get in touch with you!