Dedicated to helping
kids and
families find and follow Jesus!
At Harvest, your kids won't have a chance to be bored! We create an atmosphere for your child to engage in friendships and learn about Jesus.
We have high-energy, age appropriate spaces packed with songs, games and creative teaching for infants through 5th grade.
With illustrative Bible-based lessons, awesome activities and impactful small groups, your child will love coming to church.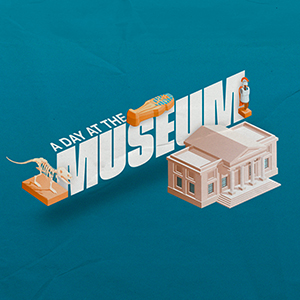 What will my child learn?
Museums have the unique ability to transform learning! Instead of merely reading words on a page, we can experience them through all of our senses! A Day at the Museum is a series all about helping kids interact with the stories of Jesus and connecting them to God. Jesus' life and early ministry helps all of us
experience (see, hear . . . even taste!)
and
follow God
in new, tangible, and real ways.
Our friends kinder and under are invited to join us in the Harvest Kids building during the 10:45 hour. 1st-5th graders start off in the main worship service and are dismissed to Children's Church just before the sermon starts.
For those of you with preteens, you know what's coming . . . lots of difficult conversations. Fortunately, we found a wonderful
RESOURCE
to help you get started on having some of these talks with your tween in less awkward ways. Okay, it might still be awkward. But you can navigate these topics with more grace and keep the communication going during this key developmental stage
When we think of gifts that kids have we tend to think of certain, visible type of gifts in areas like music, athletics, or leadership. Those are all excellent skills and gifts that a kid can share with the world . . . But there are so many more amazing gifts that we can recognize, celebrate, and develop!
WE'RE HERE FOR YOU
Stay connected with what's going on at Harvest Kids by following us on Facebook and signing up for our newsletter below. Once per month, we send an overview of what your kids will be learning, and how you can support them in that. We also send out any important news and announcements for the month. We love you and your children and are praying for your homes to be filled with hope, joy, and the love of Jesus in your lives.
HOW CAN WE SERVE YOU?
We know how important it is for parents and caregivers to be well-equipped and well-supported so you can help your kids encounter Jesus and become his disciples. That's what it's all about. If you are interested in learning more about Harvest Kids or have a question about how we can support and care for you, someone from our Kids Team would love to get in touch with you!