Dedicated to
helping
students
find and follow Jesus!
PARENT RESOURCES FOR MIDDLE & HIGH SCHOOL STUDENTS
We believe that you are amazing and qualified to parent the teenagers you are raising. That being said, even the greatest superheroes accomplish more when they are working with a team. We too often associate asking for help with weakness, when in reality, asking for help makes you (and everyone around you) better!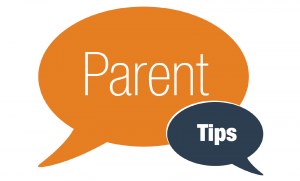 HAVE YOU TALKED WITH YOUR KIDS ABOUT __________ ?
Do you want help engaging with your teenagers? These simple, practical, 1-2 page articles will help equip you with realistic insight and advice on the challenges you face in engaging your teen in meaningful conversations.
Have you noticed that we spend more time stressing about the holidays than actually enjoying them? Give yourself permission to think outside the box about how you want to celebrate Christmas with your family this year. Go ahead and pass on making a gingerbread house or putting up a tree and try some of the ideas in THIS BLOG to focus on making memories together!